Coffee Stains Perfected by Shirt Seller Coffee Printed.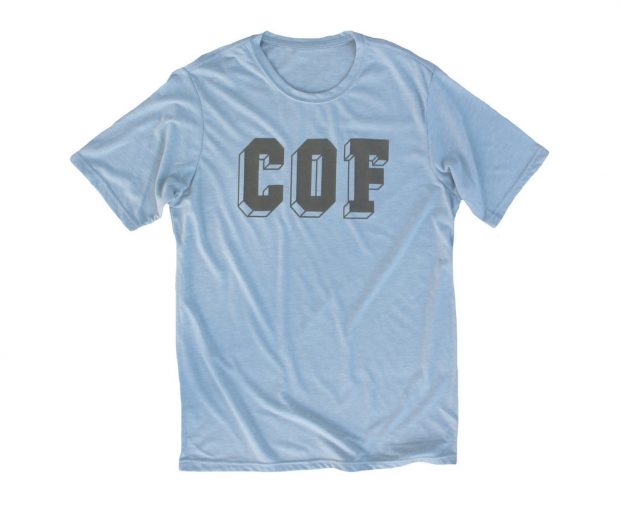 A small San Diego-based screen printing outfit is taking new strides in the coffee accoutrement game, offering shirts with lovely coffee-related designs that are actually printed with pigment ink converted from spent coffee grounds. In short, they are shirts about coffee, made with coffee.
Coffee Printed is the coffee-focused venture that, upon its specialized and unique demand, grew out of the small, family-owned screen printing business Domestic Stencilworks.
"We launched Coffee Printed officially this past October, 2016. However, we have been printing with coffee and traditional inks professionally for the past five years under the name Domestic Stencilworks," said Coffee Printed lead designer Alex White. "Instead of it just being an arm of our existing screen printing business, we decided to rebrand and build an entire product line around our coffee prints."
White and his wife Jade, a full-time math teacher who handles the company's finances, launched Coffee Printed along with Jade's father Jay Mohr, who has more than 35 years in the printing trade and now serves as production manager, passing his expertise down to the next generation.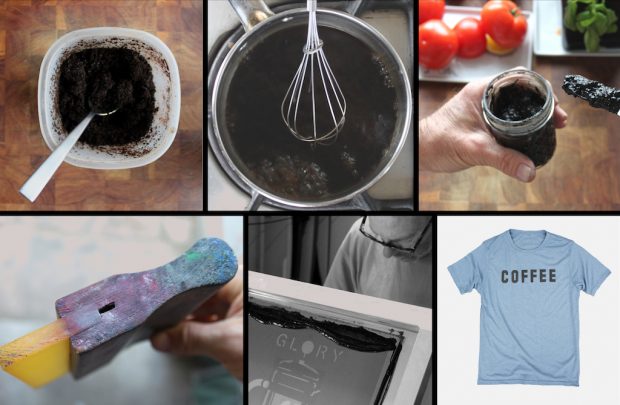 Yet screen printing with coffee pigment is not an established practice in the print world, and so far as Alex White knows, Coffee Printed is the only company working coffee ink into garments, as opposed to paper or other more forgiving surfaces. White said he and Mohr have been experimenting in coffee printing R&D for the better part of five years, resulting in more than 1,000 test prints and washes.
Said White, "We actually created this process all on our own. Mainly through trial and error and a good amount of research into the history of fabric dying."
White is hesitant to publicly disclose all the secrets, but said the basic production method involves taking large amounts of spent grounds — either from their own home coffee adventures or from local roaster/retailers — and brewing them in a vinegar-based solution for a minimum of two weeks, before the solution is strained, reduced significantly by heat to intensify opacity, and then thickened to mimic the consistency of screen ink.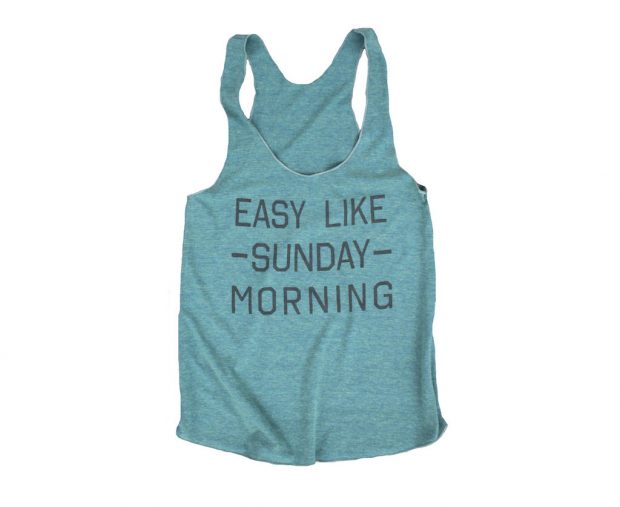 For the design process, White is both limited and inspired by the coffee ink itself. "I have a background in design and a love for clean, simple, and what I call 'wearable' graphics," he said. "Because our coffee dye only prints in one color — super dark brown — it further simplifies my design process which I see as a good thing… It makes perfect sense that our designs should remain focused on celebrating coffee in fun, simple, wearable ways."
Source: http://dailycoffeenews.com/2017/01/04/coffee-stains-perfected-by-shirt-seller-coffee-printed/